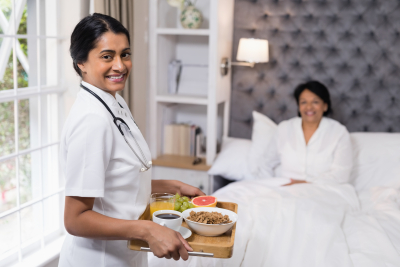 Keeping your loved one well-nourished ensures that they stay healthy. If keeping a diet plan for them is difficult, our dietitians/nutrition therapists can lend you a hand.
They assess your loved one's condition and consider their healthcare team's (or physician's) recommendations. They then create a diet plan that suits your loved one's nutritional requirements while considering their diet restrictions and personal preferences.
Call 919-769-0058 to learn more about this service. Avail of this service by scheduling an assessment.