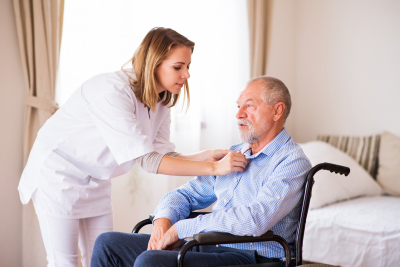 We provide specialized care services that provide support for you, your loved one, and your family in the face of an advanced illness.
Our hospice care services help your loved one live with fulfillment and comfort during your last days until the end. We provide pain management professionals and round-the-clock assistance for them to minimize difficulties and pains that come with their ailing condition. Our interdisciplinary staff also provides psychosocial and spiritual support, along with various therapies to help them enjoy their final years in peace and joy.
You can count on us to continue offering our support as you and your family go through the grieving process and make final arrangements.
This particular service includes the following:
Pain and symptom management
Psychological counseling and support
Chaplain services for the religiously-inclined (may be arranged according to your preferred religious community)
Ancillary services
Assistance with the use and management of medical equipment
Grief and bereavement counseling
And more
Call 919-769-0058 to learn more about this service. Avail of this service by scheduling an assessment.