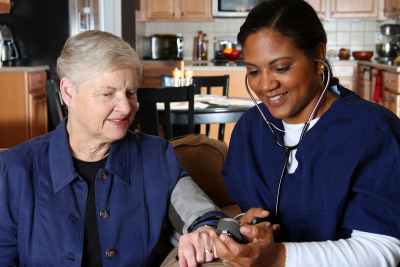 With the help of nurse's aides, your loved one can always find assistance whenever they need it. These professionals work under the supervision of a registered nurse to ensure that every care recipient gets the aid they need.
They help your loved one maintain their hygiene and stay comfortable, especially if they have to spend a long time in bed. They provide assistance with personal care tasks, transferring and walking around, medication reminders, preventing bed sores by changing your loved one's position, and more.
Call 919-769-0058 to learn more about this service. Avail of this service by scheduling an assessment.